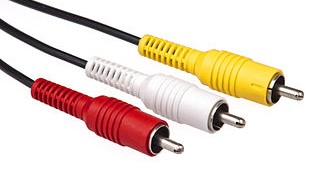 When I wrote about choosing the correct accessory for Raspberry Pi, I mentioned that choosing the display cable could get a little tricky. There are a lot of things to keep in mind and so I thought of writing a separate guide for choosing the correct display cable.
The following are the different scenario's which you might encounter.
You have a HDMI capable display device
If you have bought your TV or monitor in the last year or two, chances are high that you already have a HDMI capable display device. If you have a HDMI capable device then all you need is a HDMI to HDMI cable and you should be good to go.
If you look closer you might already have a HDMI cable, which would have come with your device. If not you could buy one for around Rs. 500 in SP Road.
You have a composite video capable display device
If you have a composite video capable device like a TV, then you can use a composite cable to connect Raspberry Pi with the device. The composite cable, also known as RCA connector consists of three plugs, one yellow, one white and one red (refer to the image below)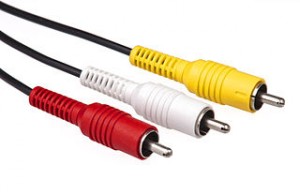 You have to connect the yellow lead (video) between Raspberry Pi and your device.
There are two small issues with RCA cables.
The resolution supported by Raspberry Pi through the composite cable connector is small.
You have to use a separate audio to composite cable converter to get audio.
You have a DVI-D capable device
If you have a device that has a DVI-D connector then you can buy a simple HDMI to DVI cable and use that to connect Raspberry Pi to your TV or monitor.
This works exactly like HDMI output and you should have any issues. You can get this cable for around Rs. 750 in SP Road.
DVI-D vs DVI-A vs DVI-I
Once thing to note is that you must make sure that you have a DVI-D (digital) slot and not a DVI-A (analog) or a DVI-I slot. Compare your connector using the following diagram to figure out which one you have.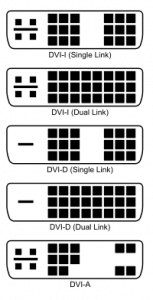 DVI-D works by sending digital signals while DVI-A and DVI-I works by sending analog signals. They are not compatible with each other and Raspberry Pi supports only devices that have DVI-D slots.
You have only a VGA capable device
If you have a device that supports only VGA (like an old monitor or projectors), then things get little tricky, since Raspberry Pi doesn't have support for VGA devices out of the box.
You might come across VGA to HDMI cables but these are used to convert VGA signals into HDMI signals and not the other way around.
There are a couple of HDMI to VGA converters available, but they are generally quite expensive and are not available in SP Road. The following are some adapters that are known to work.
Adafruit (expensive, but supports audio as well)
Amazon (supports only video, audio is not available through Pi's audio jacket)
I bought the second one from Amazon and it looks like this.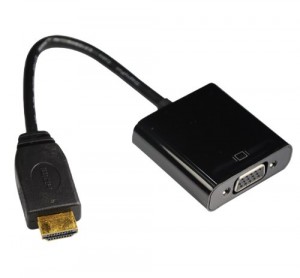 It works with my very old VGA monitor, but the problem is that you don't have audio support. Since HDMI output is enabled in Raspberry Pi, it shuts off the audio jacket.
Update: I found a way to enable audio output even when hdmi is enabled
Just use SSH
The last option is to just use SSH and connect to Raspberry Pi from a terminal. This of course needs your Pi to be connected to a network.
You can also install a VNC server in Raspberry Pi and use any VNC client to connect to it.
I was using this approach till I bought the HDMI to VGA converter.
I hope this guide helps you to choose a correct cable and display device for Raspberry Pi. If you have any more suggestion, feel free to leave a comment below.
Happy Pi'ing 😉